Aaiight! Ben eindelijk weer eens lekker Limietloos wezen shoppen
❤
.. Ben dan ook flink door me centjes heen maar vrijdag vang ik toch weer loon :3.
Dus ben maar even naar amsterdam gegaan
Het begon ofc met een lekkere Starbucks!! (I always take White Caffee Mocha..
❤
❤
)
En het eindigde.. OOK MET STARBUCKS. :'D.. (Dai took a Frappuchfnino-thing. I had to taste it!)
OVERWINNINGEN!!
1.
C&A Muts in Grijstinten (€12,95)
2.
C&A Wollige Trui (€19,95? idk anymore;)
Ziediemooiemannenachterme.

3.
Maxfactor Smokey Eyes 2in1 EyeshadowStick (€13,95)
4.
Groene Lenzen (€24,-)
Je ziet hier btw ook beetje de oogschaduw.
Maar ik heb t met wit gemengd zodat het Greyish werd :D.
I've also got Paypal!! FUCKYEA.
Dus ben meteen maar gaan Ebayen!
Aankoop Ebay;
1.
Wig :D (€11,09)
2.
Fake eyelashes! (€3,-?)
Thanks to Tare for making me notice n.n
3.
ANOTHER WIG! (€35,46)
I am Sooo going to use this one to fool people.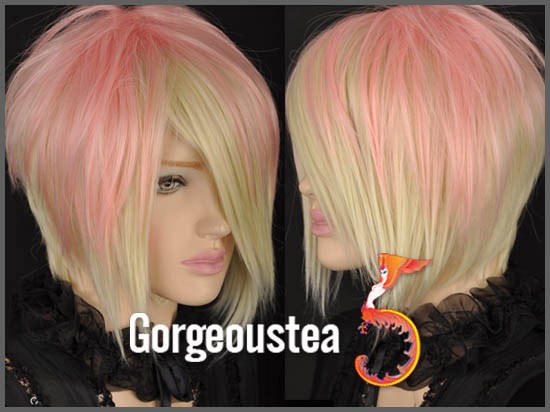 Dat waren de shoppings for nao
❤
I'll post a picture wanneer ik de wigs heb
!!
Dat was het wel even voor nu, weinig tekst, veel plaatjes. dat was het request..
Binnenkort lekker met me hunny op stap in de donkere straten! en Jammen met SaltCotton! WoopWoop!
゚・:,。゚・:,。★゚・:,。゚・:,。☆
xXKasuXx
゚・:,。゚・:,。★゚・:,。゚・:,。☆