Let me tell you something of my favorite brand all times; Jane Norman.
(≧∇≦)/
It's a brand from london, and you can buy it at some V&D warehouses from what I know.
Here are some of my faves ;
You can visit the
JaneNorman
site or
V&D
for the collection ;D
Now moving on to a game that really got my interest. How? Mostly of the graphics, and the puzzle pleasure. I fall for games like that!
I gave this game to my boyfriend on his B-day. And he is currently playing it n.n, But I think I'm going to steal it from him for a small time haha.. Anyway I'm talking about;



PC/PSP/PS3/X-BOX

It's an adventure/puzzle game with a nice fantasy story in it about a Thief, a Wizard and a Knight, who's souls are combined by the so called Trine. You play all 3 in one, and you can change any moment you want in one of the 3 characters (unless one died ofcourse..) Also, you play it Mario Style(Side Scroll). (´>ω>)

As I said, the graphics/visuals are stunning! It's definitly one of the prettiest games I've ever seen.
Amazing lightning, backgrounds, and they sure made use of the foreground as well.
(^▽^-)
Trine2 Trailer;
Xx Kasumi❤
❤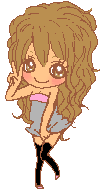 P.S.: I try to post in English, but my grammar fails. So please do not take it serious. Thank you~!!